Pet ownership is one of the greatest joys in life and can actually contribute greatly to your well-being. In fact, a 2001 study by Dr. Aaron Katcher of the University of Pennsylvania and Dr. Patricia Gosner of the University of Southern Alabama revealed that pet ownership decreases anxiety levels and provides emotional support and satisfaction that one gets from loving and caring for another creature. Seniors, as well as those who live alone, particularly benefit considerably from having a canine companion.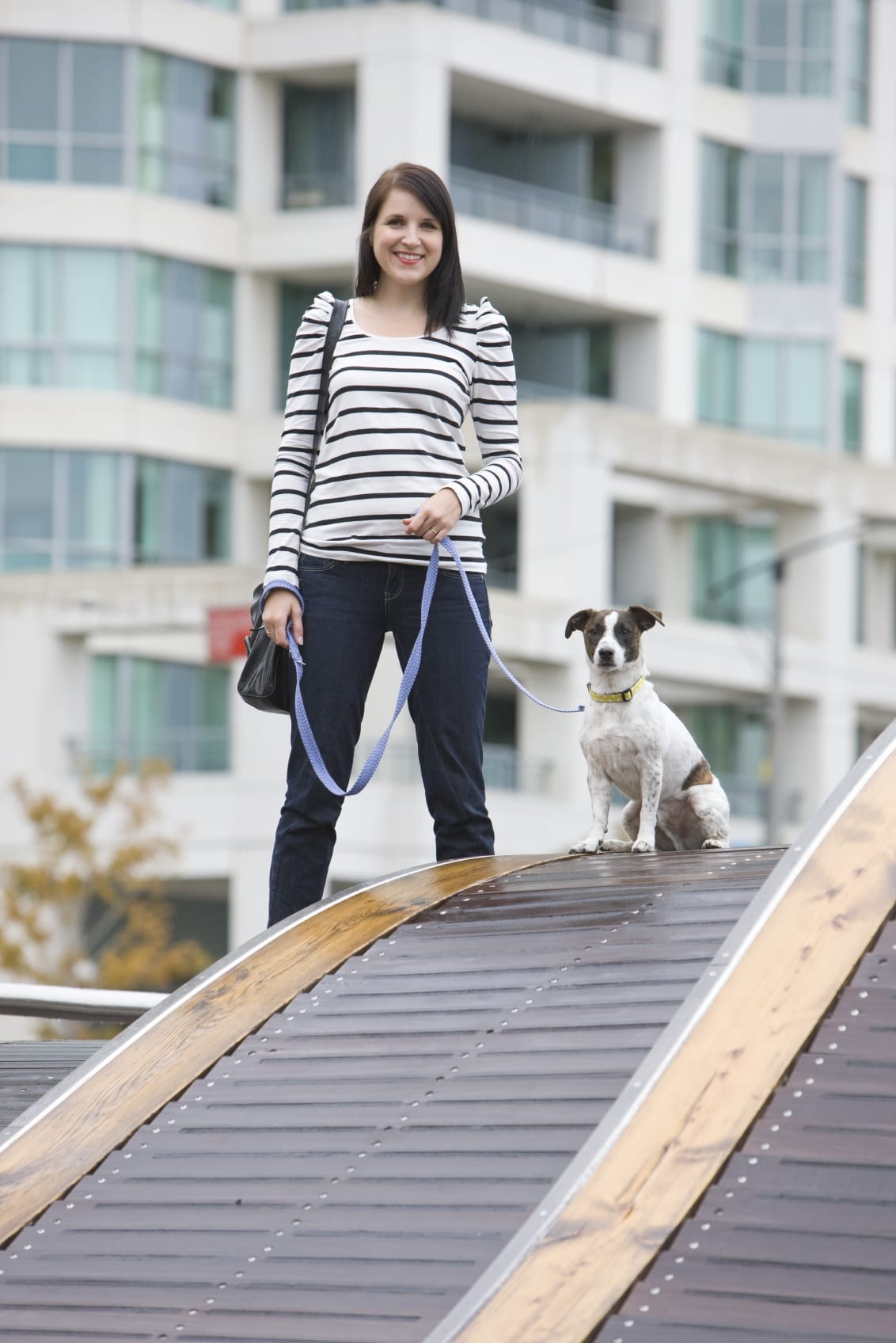 Learn Your Rights and Responsibilities:
If you are looking to rent an apartment or home in Ontario, a "no pet" clause in a lease is considered void under the provisions of the Residential Tenancies Act (2006, c. 17, s. 14.). It is at the landlord's discretion, however, to not accept your application at all if you have a pet. For this very reason, it is important to be honest with your future landlord if you do plan to bring a pet with you into your new apartment. As well, don't forget that as a pet owner, you have a set of responsibilities to abide by in order to ensure the most successful tenancy with your furry friend.
Earn Respect for Rover:
Let's face it, not everyone loves dogs as much as you do. If your pet is dangerous, makes excessive noise, causes allergic reactions or creates problems for other residents and/or your landlord, you may be asked to end your tenancy or to remove your pet. This could range from having a dog that has threatened to bite a fellow tenant to having an exotic animal as a pet. After all, you wouldn't want to live in a building where another tenant has a critter, such as a tarantula or snake, that just doesn't seem to know the rules. Respecting the rights and needs of your fellow tenants will make for a more harmonious community in your apartment building and will encourage others to act in a similar fashion.
Be Mindful of Your Pup's Well Being:
Your dog's health is directly linked to how well you'll fit in in a rental building as a pet owner. Another important factor in animal ownership is to keep your animal's inoculations up-to-date to ensure their safety and the safety of other animals in your building. It's also helpful to keep in mind the size of your apartment relative to the size of your pet. Having a St. Bernard in an apartment would not be fair to the animal or to other tenants, especially those with allergies or a fear of animals. Remember, smaller dogs are a better fit for apartment living.
The Doodie is YOUR Duty:
Possibly one of the most important elements of owning a dog in a public space. If you have a dog, be diligent about cleaning up after it — not just in common areas of the building, but in your own suite too. Accidents do happen when you have a pet, so it is best to ensure you have items on-hand to help you nip the nasty business at the time of occurrence. For example, if your pet urinates on the floor, have a cleaning solution ready that is specifically made for animal messes. Consider getting a dog-walker to come in while you are away during the day to help prevent accidents from happening, or, better yet, ship Fido to Doggie Daycare.
It goes without saying that your landlord has responsibilities regarding your pet ownership too. You cannot be harassed or forced to end your tenancy if your pet has not caused problems for other tenants. Before you sign your lease, talk to your landlord about the type of pet you have. If you're both on the same page, the odds of surprises are minimal. If you decide to get a pet after you have signed your lease, always let your landlord know that you will be bringing an animal in. Respecting each other is an important component to keeping a healthy landlord/tenant relationship.
-The RentSeeker.ca Team