Unless you've done it dozens of times — and unless you're the World's Most Organized Person — moving into a new house or apartment is usually a stressful, expensive, and tiring experience. And while you might cover every last detail of the shuffle from Point A to Point B, sometimes that first night in a new place poses a different set of challenges. After your friends or the movers take off, you'll find yourself in a very empty-feeling space, surrounded by towering piles of boxes and bare walls. At this point, it's common to feel a bit stranded, a bit out of sorts and dazed, and a bit irritable — especially if you're a student moving out for the first time, you've never lived alone, or you have young kids or pets just getting accustomed to a major change.
In the chaos of a move, don't forget to prepare for those first couple of days and nights in the new digs! Heed these easy recommendations, and you'll find the process of settling in so much easier.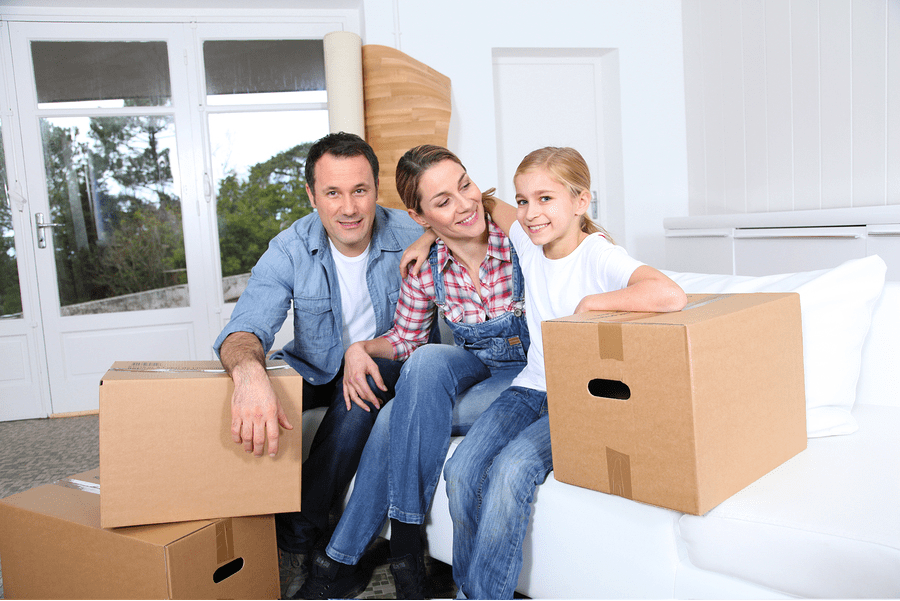 Before you leave, pack yourself two distinct bags or boxes. The first will be your "first night kit," and the second will be your "open me first" box. In your first night kit, put in all the most essential items you want to have on hand: medications, toiletries, pajamas, a change of clothes (especially if you have to work the next day), the lease, personal identification, a laptop or tablet, books, magazines, cell phone and charger, DVDs, and the like. In your "open me first" box, pack other useful items that you'll probably need in short order — things like batteries and extension cords, tools, light bulbs, bottle and can openers, a medium-sized pot, a few pieces of glassware (or plastic cutlery, plates, and the like), a shower curtain, towels, a first-aid kit, an address book, snacks, Ziploc bags, and so forth. The last thing you want to be doing is rummaging around for items in a warzone of boxes, so pack smart!
If you've got small kids or pets, it's best to pack a special bag for them as well. Close personal effects for kids (jammies, blankies, toys, books, and so on) and a bag of 'essentials' for the dog or cat will save you time and more aggravation hunting through boxes. Getting kids accustomed to a new place comes with its own challenges (and rewards), so check back on the RentSeeker blog for an upcoming article about helping out your little ones during a move!
Hot Tip: Pack a Ziploc bag filled with coffee and a coffee maker (or French press) in your "open me first" box. It's easy to forget the little comforts!
Think ahead to your basic needs: food and beverages! Stocking the new fridge with some essential grub — breads, spreads, fruit, and other foods that don't take a lot of prep — will mean you won't go hungry in the first 48 hours. Remember to pack some cold drinks, as you'll want to crack a pop, beer, or juice after a tiring move. On that note, drink a lot of water, as it's essential to stay hydrated! But for your first night, order some take-out or head out for a meal at a comfortable restaurant nearby; getting away from the mess for a few hours is a great way to de-stress. You've just accomplished a lot with a move: treat yourself!
For your first night, don't try to push yourself into exhaustion by unpacking everything you can (it can be tempting, but fight the urge — you're probably very tired, and you should get some rest and save your energy). Realize that moving in can be a slow process, and it will take a few weeks to unfold. If you're worried about progress, make a schedule or calendar that will keep you on track, and make it realistic. One thing you can fast track is getting an Internet connection established — it'll make you feel connected to the outside world, and bring a feeling of continuity to a sudden change. Snap a few selfies in your new place and share your successful move.
Hot Tip: Make your bed as soon as you get in — it'll give you somewhere to sleep (and something to look forward to) when the day is through.
As soon as you can, perform a deep clean of the whole house, with top priorities being the bathroom, kitchen, and the room(s) where you'll be sleeping. Getting rid of the last tenants' grime will make your new place feel like home a lot quicker. Some people opt to buy a new toilet seat for a 'totally new' feeling — a great idea for the germaphobic renter.
A brand new and empty space can feel lonely, cold, and isolating, so try to maximize your creature comforts and reduce confusion and stress as much as possible in the first few days. And remember — you've already done the hard work of finding a new spot, signing the lease, and moving out. It's time to relax and enjoy your new home with a sense of security, accomplishment, and excitement!