Turning up the Heat on Fire Safety in Your Rental Apartment
An astonishing number of Canadians in rental apartments across the country are affected every year in fires, whether accidental or electrical. During 2009 Toronto Fire Services responded to 142,014 calls with 278,271 vehicle responses. The causes range from smoking, appliances, cooking, candles, lamps and garbage disposal to electrical issues within the building complex. However, no matter what the cause, the impact on both renters and property management can be devastating.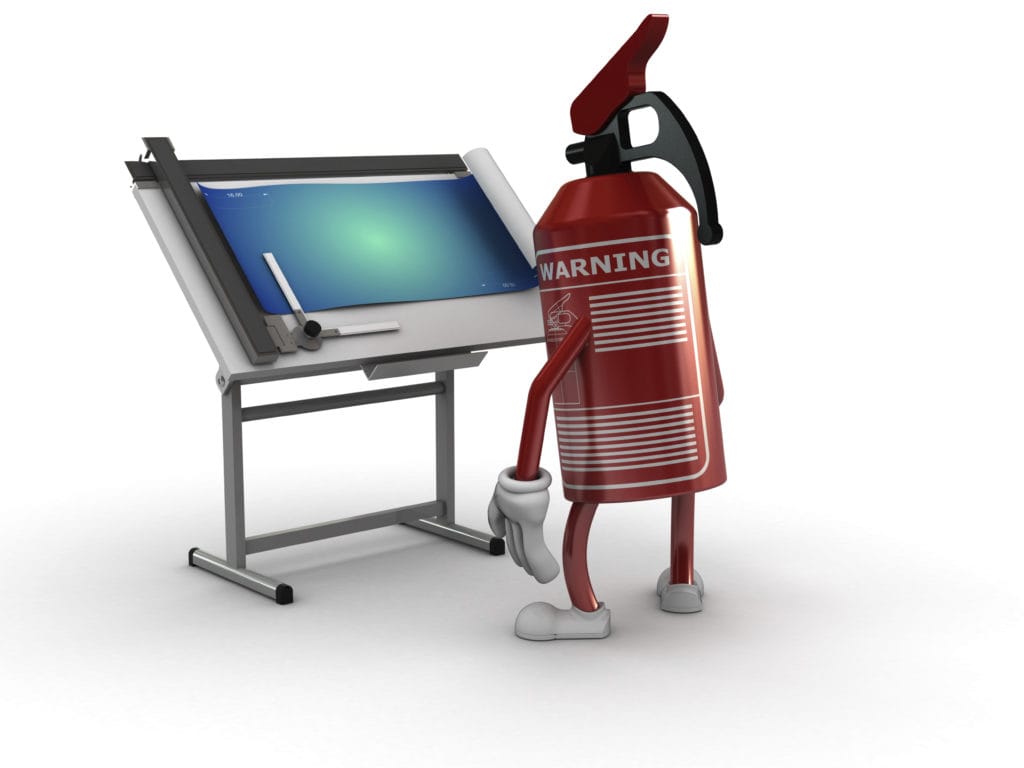 Avoiding fires and fire damage in your rental complex is possible—it just requires some thoughtfulness and planning on your part. By taking just a few precautionary steps, you can protect yourself, your family and other renters in your apartment building.
First, it's important for apartment renters to maintain open levels of communication with the management. Find out about your building's fire safety features by asking your building manager or superintendent about how the property is protected in the event of a fire. Oftentimes, your move-in package will contain information of this nature, including locations of alarms, sprinklers, emergency exits and fire extinguishers. Apartment buildings higher than 12 storeys must have a voice communication system.
A key feature to look for inside your rental unit is whether there is at least one working smoke alarm (typically, alarms will have a test button). The Ontario Fire Code stipulates that every home must have one working smoke alarm. Ideally, however, you should have one in every room in your unit with the exception of kitchens, bathrooms and closets.
According to the City of Toronto's Safety and Fire Prevention Services, most fatal fires happen at night when people are sleeping. This means that a working smoke alarm will detect smoke and alert you accordingly. Just be sure to change the batteries regularly. If the alarm is more than five to 10 years old, it's time for a new one. Finally, never disable the smoke alarm in your apartment. If you find that steam from your shower or proximity to the kitchen is tripping the alarm, consult with your building's management on re-locating it.
As fires spread quickly leaving apartment renters little time to act, this forward-thinking mentality is of the essence—even if you're renting in a lower-level or basement apartment unit. Ask yourself the following questions:
What is my escape route?
What if my main escape route is blocked by smoke?
Do I have an alternate escape route if my primary route is blocked by fire or smoke?
Be prepared with at least two escape routes that do not include the elevator.  Having an escape route might be the difference between life and death for you and your family.
Did you know that most people die from smoke inhalation rather than the fire itself? This is why having a roll of duct tape, which is available at hardware stores, is absolutely necessary as it can block smoke from entering your apartment through door cracks, vents and other openings.
Here are some other tips to consider:
Never smoke in bed. If possible, always smoke outside and ensure that your cigarette is fully extinguished on completion. When in doubt, douse them in water.
Examine electrical outlets regularly. If a cord is warm or a plug is blackened, contact your apartment building's management or an electrician.
Never leave items cooking on a stove unattended.
Ensure candles are fully extinguished and trim their wicks if they are producing large flames.
Keep lamps a safe distance from curtains and heating sources.
Never dispose of burning materials in the garbage disposal.
Consider obtaining tenant's insurance for damage to your belongings and, where applicable, the belongings of others and the rental property.
Fires in both highrise and lowrise apartment buildings can happen at any moment, which is why you must always have a fire safety plan. Speak to your landlord or local fire department for tips on how to keep you and your family safe.
The RentSeeker.ca Team
"Apartments for Rent Made Easy"