Rent or Buy? – The Ultimate Debate
It is quite normal for anyone to compare the two essential choices of moving into a new home: whether to rent a home, apartment or condo rental or purchase it! This comparison looms in every person's mind at some point of their life. Despite various arguments and theories, this topic usually makes people quite doubtful of their future needs and goals. When you find yourself amid a situation in your life, where you have to weigh the pros and cons of renting a home, apartment or condo to the advantages and disadvantages of purchasing, consider the following points in your mind first:
Advantages That Renting a Home, Apartment or Condo Has Over Owning:
Renting an apartment or condo obviously seems to be a better idea than buying a home if you see it from the viewpoint that the rent you will have to pay per month will most times be considerably less than the mortgage payments that one has to pay on a monthly basis. However, if you consider the viewpoint of rent being an expense that can increase over time, this advantage of rent doesn't remain quite attractive.
If you do not want to pay rising property taxes,  apartment  living could be the perfect choice for you.
If you are a tenant of a home, apartment or condo, many times, you will not be liable to pay money for any maintenance and repair. This is an expense solely for the property owner. So, you can say it is an advantage of living as a renter.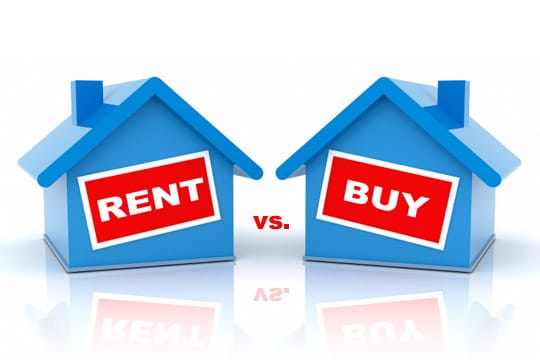 Advantages That Owning a Home Has Over Renting:
When you are purchasing a house or condo, some of the portion of the total amount of money is saved as equity. This does not happen typically when renting. The amount you pay as rent builds no equity.
When you rent a home, condo, or apartment rental, you have to live according to some rules of the property oowner. This could be a little disadvantageous.
When you purchase a home, you do not only buy a place to live, you also make what many consider, the best investment you can make in your life.
Owning a home, and paying a mortgage on time, also has a great impact on your credit, which is very vital for your financial future.
Now, with these few viewpoints in mind and your financial condition, you can now start to choose what works for you and your family!
The RentSeeker.ca Team
Apartments for Rent Made Easy