For a property owner or manager, understanding the results of your marketing dollars, including appropriate sources for your company and their ability to translate into business, is invaluable to measuring the effectiveness of your advertising campaign.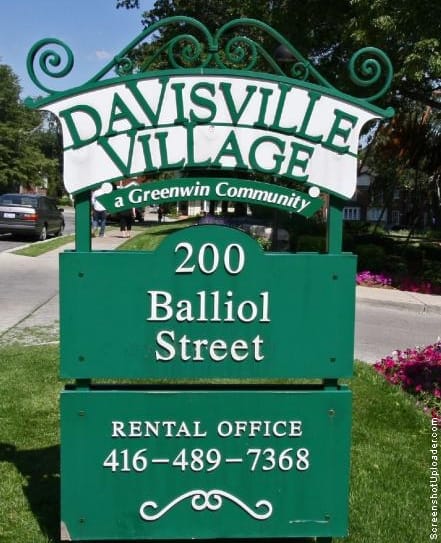 Marketing tools for rental properties include a range of vehicles, including property signage, print advertising, online marketing, social media, 3D floor plans and video. While each one carries its own merits, in order to effectively raise awareness of your property's listings, there are three major resources to consider in order to garner maximum return on investment.
Property signage is by far the most effective use of marketing dollars as it's a one-time fee that can reach hundreds of eyeballs a day. Fresh, contemporary signage that's placed strategically on your property can result in the most rentals per marketing dollars spent. Take advantage of signs on your apartments for rent by ensuring that they're clearly visible and unobstructed. Don't forget to include corporate branding, website information. A call to action, including a rental office address and phone number, should be large enough for passersby to read, ideally from across the street or when stopped at a red light. As social media is quickly gaining momentum as the "new" way of communication, include icons such as Facebook and Twitter where applicable.
On the topic of social media, the next best marketing tool from a cost perspective can be found online. The benefit to promoting your rental properties in this space is that many sites allow you to convey your message to thousands of users a day—for free! Those that do charge a monthly fee do so in such a way that's nominal compared to other sources of marketing, such as print. Using websites like www.RentSeeker.ca, which offers landlords and property managers a unique syndication model, directly target an online apartment search audience that gains momentum by the second.
A major component of the RentSeeker model is social media. Overwhelming at first glance, applications like Twitter and Facebook can be custom-designed for branding and marketing purposes, giving those in the real estate business the opportunity to promote rental incentives, building events, property upgrades and more. Not only will you reach current tenants and staff, you'll promote tenant relations and retention while increasing brand awareness. As you expand your follower base over time, the potential to influence thousands of web users internationally is quite literally at your fingertips. And, for the most part, this kind of reach doesn't cost a penny.
While print sources can be a costly way to advertise your apartments for rent, it certainly has a time and a place. With massive distribution and readership, print outlets—selected based on your target audience—make their way into the hands of those who have not yet made the transition to the Internet. However, before allocating advertising dollars to just any rental resource, determine who you are speaking to, including age, gender, socioeconomic status, etc. From there, research a few newspapers and magazines, find their sales contact and start a dialogue with the company. Let them do the legwork by coming up with an advertising plan that is tailored to your company and vacancies. Once you have a group of proposals that you're satisfied with, select the one that makes the most sense to your business and try it out.
So what's advertising doing for you? This is a tough question to answer if you're not keeping tabs on return. To help break down cost metrics, ensure that you are keeping traffic reports to understand which demographics are driven by each specific source. This will help you to understand cost per lead, which requires looking at dollars spent relative to inquiries received. If a traffic report tells you that signage received 14 calls in a week while print attracted just one, start thinking about re-jigging the print ad. If after a few weeks inquiries haven't picked up, implement the ad change or consider another source altogether. Remember, one lead can pay for the ad it came from.
When it comes to advertising your rental properties, patience is the key to filling vacancies. Determine your budget, find your audience and experiment with a range of resources until you find your niche.
Written in collaboration with the Marketing and Communications team at Greenwin Property Management: offering safe and vibrant rental apartments for all budgets in central and eastern Canada. Read more about apartments for rent, industry news and upcoming events in the community by visiting Greenwin's blog and news page (www.greenwinpm.com). Join the conversation on Twitter (@GreenwinPM) and Facebook (facebook.com/GreenwinPM).