Living in Canada often means dealing with an overwhelming urge to break out of doors and enjoy the warm weather — once it finally arrives. It's understandable; we often endure six or more months of winter-like temperatures each year, so sunshine and blue skies are hard to resist. But if you're stuck at home, there are definitely ways to bring the incredible season indoors to brighten up and revitalize your living space. There are also some easy tricks to keep cool and comfortable once the city really gets sweltering.
Let RentSeeker be your guide to making the most of any rental apartment through June, July, August, and (hopefully) a lingeringly warm September!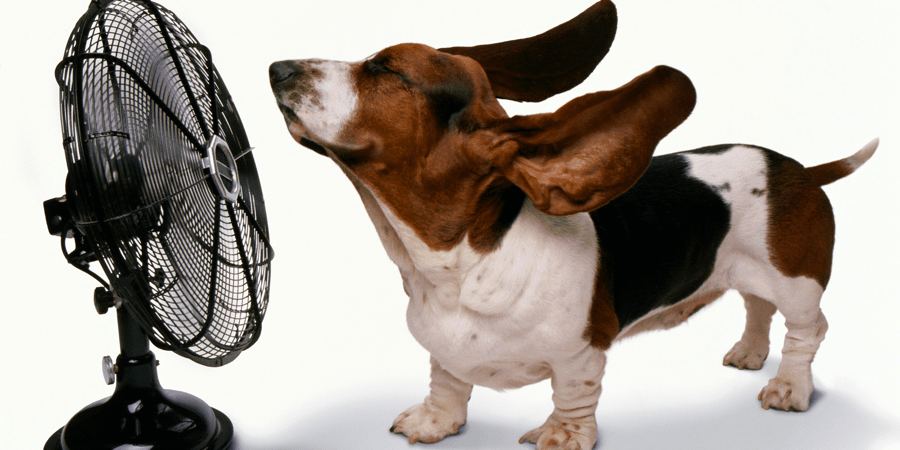 Just like when spring arrives and you suddenly need to cleanse all the dust and grime from a dormant apartment, when the Canadian summer comes it's often a chance to open up the windows and let the sweet air invigorate your rooms. Bringing the outdoors in can be as simple or as elaborate as you like, but some straightforward ways to do it involve striking and eye-popping colours!
Embrace a brighter palette and get daring with bright greens, blues, reds, and yellows. Embrace turquoises and fuchsias, or if that's too much, go for pale neutrals. You can take this to the limit and whip up a thematic renovation — think tropical island or resort, Mediterranean summerhouse, a Sierra/Nevadan or Mexican villa, or even African-inspired patterns and colour schemes. If you aren't allowed (or don't want) to paint, drag in some different textiles that match your summery vibe: light linen curtains, breezy cotton throw pillows, and lightweight tablecloths are a great start. Newly reupholstered or sanded and painted furniture can give you an intense pop of summer colour when you aren't ready to re-paint the walls.
As can be seen in countless displays, natural ornaments like seashells, rocks, stones, and sand can provide a perfect match between indoors and out (and they're often extremely inexpensive, especially when paired with a glass vase). Bedrooms instantly feel 'summer-ready' with lightweight canopies and new feather-weight pillows, kitchens and bathrooms feel spruced up with new white or glass lighting fixtures and chandeliers, and living room walls really benefit from brightly coloured portraits and paintings (especially if you've got kids — ask them to depict a summer scene and mount it on the wall for immediate charm).
One of the best ways to rock the summer is through new greenery! Nothing says 'thriving' like bright flowers and dazzling plants: either potted, hanging, or wrapped around your balcony. Some people aren't exactly cut out for maintaining plant life (either through travel or other business), so remember that you can always grab some other natural elements — bamboo, wicker, roots, and so forth — to imitate the effect. Plastic plants aren't quite the same but can still offer a great optical charge, and if you're stumped, remember that cacti don't need too much water!
After you've thoroughly updated your interior, make sure you take the same approach to the balcony: fairy or patio lights, hanging plants and flowers, transparent curtains, bamboo and pillows and area rugs will do wonders for an outdoor seating area — all of which can be purchased for very little money and won't require major transportation, like expensive patio furniture will.
The other side of living in style and comfort through the summer is to ensure that you stay cool. If you're lucky enough to have an air conditioner in your own space, remember to give it a tune up, test, and cleaning (especially the filter!) before you start using it in earnest. This can prevent disappointment later should your appliance short out in a heat wave. Another great way to preserve the cool in your apartment is to invest in heavy curtains or blinds — this may seem counterintuitive, but keeping out bright sunlight and keeping your space as dark as possible is essential for escaping the heat. That also means keeping the lights out (another good way to conserve energy) and checking around your insulation — this isn't just a job for winter, but important for summer comfort. Another helpful reminder is to turn your ceiling fans to a counter-clockwise rotation to force cool air downward (you'd be surprised how many people forget to do this). And finally: stay cool by keeping lots of ice cubes handy, and by always staying hydrated — that's 8–10 glasses of water a day, at least, and more if you've been consuming alcohol, caffeine, or if you've been exercising and sweating!
This is just the proverbial tip of the summer-relieving iceberg for interior décor tips and suggestions for staying cool. Check back with RentSeeker for other apartment-living recommendations as the Canadian summer rolls forward. In just a few months, we'll be here to help you transition back from lush, verdant summer to crisp, chilly fall — as tragic as that sounds!