We've all been there: the bachelor apartment, the junior one bedroom apartment, the couch crash… Living in a small space is a rite of passage for most city dwellers whether it's student housing or a more permanent setting. In fact, as the demand for housing continues to grow at an alarming rate, apartment and condo developers are cramming as many units as they can into one building, making small spaces the new norm.


Having grown up in the apartment industry, I've seen a lot. Some residents are downsizing from houses and attempt to recreate the look of their former home in less than a thousand square feet whereas others are so overwhelmed by the new layout that they default to the basics: bed, chair, table, lamp and television. In a recent conversation, Jenn, a resident at 88 Erskine Ave. in Toronto, explained, "My suite felt so empty when I first moved in. I was just out of university and had no furniture. Slowly but surely, I began to collect small-scale pieces that made me feel at home. It just took longer than I had expected to find the right stuff."
On the other hand, Sharon, another resident, explains that moving into an apartment later in life meant paring down to maximize the space. "It was really tough at first to get rid of so many things that I'd lived with for so long." Nevertheless, she expressed that adjusting to a rental unit wasn't easy. Six years later, though, she can't bring herself to making the leap into the housing market. "I love my apartment. It's my home now. Every day I come home to this cozy space where I'm surrounded by the things that mean the absolute most to me. I honestly can't picture myself anywhere else at this point."
I've spoken to many residents, students and young professionals in particular, who are desperate to make a rental unit their own, but shy away from decorating because they can't shake the thought that renting is impermanent. In other words, their thought process is 'I'm not here forever, so what's the point of making the effort?' According to cognitive engineer Don Norman, whose career credits include stints at Apple and Hewlett-Packard, surrounding yourself with items that are beautiful, functional and reflective can have a positive impact on your cognitive ability.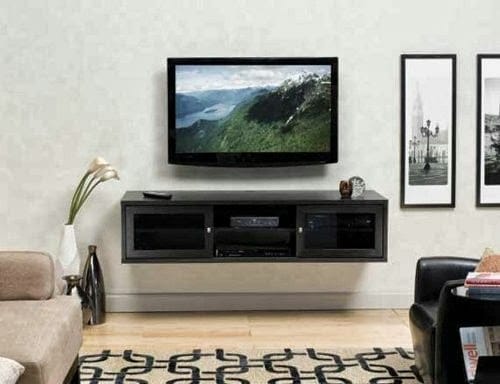 At the 2003 TED conference, Norman presented Three Ways Good Design Makes you Happy, which suggests that simple, subtle and pleasant things relate to emotions. Offering a personal example, he tells the story of purchasing a gold-plated special edition juicer produced by French product designer Philippe Starck. The product, he admits, sits in his entry way for all to see. It's not used to make juice, but rather, as an object that's simply pleasing to look at. He proceeds to talk about owning a knife produced by renowned knife company Global, remarking that the item has everything because it's beautiful and functional. "I can tell you stories about it," he says, "which makes it reflective." Not to mention, it works like a charm.
Whether you're well-versed in the elements and principals of design or flat-out indifferent to what colors work where and why, it can be reassuring to know that even a rented apartment can incite feelings of happiness and belonging—it's just a matter of maximizing the space by filling it with functional pieces and items that carry meaning for you. Take Norman's advice, for instance: When you have a positive reaction to something, your brain produces dopamine, which in turn can have a motivating effect. He argues, "If you're happy, things work better because you're more creative."
I've lived in more apartments than I care to count, each one differing in size and layout from the next. My two saving graces have been forced open-mindfulness and "borrowed" inspiration. Fine, I admit it. I'm a copycat. If I had my way, I'd spend all my time in home décor stores trying to find ways to re-create the look of my home with things I already have. But really, what idea isn't a permutation of something that already exists? In a world of HGTV and IKEA, we have the luxury of letting someone else be the expert. In this case, Norman's expert emphasis on selecting items that cause a person to reflect on some level resonates.
We all have memorabilia, things we hold onto for emotional reasons. Why keep them boxed up in your apartment building's storage area? With the current design trend being reclaimed everything, start your shopping at home. Frame old news clippings and tickets and hang them on the wall; make a shadow box of a family heirloom and display it; make a side table out of vintage suitcases. Once you start experimenting and surrounding yourself with possessions that carry meaning, the décor direction will tend to follow. Suddenly, you might find yourself, like Sharon, wanting to spend a wee bit more time in that place that was never meant to be permanent.
Regarding furniture placement, window treatments and color, try sticking to some simple guidelines:
Aim High: Hang floor-to-ceiling curtains in a sheer, light material like linen to create a sense of height and draw the eye upwards. Check out Home Outfitters (www.homeoutfitters.com), which carries luxury items at affordable prices by designers like Brian Gluckstein.
View Finder: If the view from your apartment isn't appealing, place some green plants or pretty flowers along the windowsill. Grocery stores like Metro carry lots of options, including low-maintenance orchids, for less than $15.
Open Minded: Keep the space airy and open by selecting tables and chairs constructed out of clear materials like glass and acrylic. Mirrored surfaces also reflect light and give an illusion of depth.
Lighten Up: Apartments aren't typically equipped with the best lighting, so it's up to the renter to brighten the space with table lamps and floor lamps. Lots of light will work wonders for the coziness of the unit. Progress Lighting and Hampton Bay, both found at Home Depot (www.homedepot.ca), carry hundreds of styles—with many in the $10 to $20 range!
Work the Magic: Lighter colors of paint reflect light and produce an illusion of space. If your landlord permits, paint the walls with soft tones or shades of white to trick the eye into thinking the apartment is larger than it really is.
Weigh Your Options: The scale of furniture matters, so if you're looking for a new sofa, keep the size of the room in mind. Oversized furniture will overwhelm the room, actually making it appear smaller. Stores like IKEA (www.ikea.ca) and Urban Brick (www.thebrick.com) have mastered the art of furnishing apartment-sized spaces practically, stylishly and affordably.
Forms with Function: Decorate with your needs in mind. Make sure that each item serves a purpose and fits with the others and use multi-function furniture like pullout beds in bachelor apartments and ottomans with storage to hide clutter.
Thanks to Jessica Green of Greenwin Inc. for contributing to this article.
-The RentSeeker.ca Team